This year, Tenchi association is celebrating its twentieth anniversary. For the occasion, we are proud and glad to host Hitohira Saito Sensei seminar in November.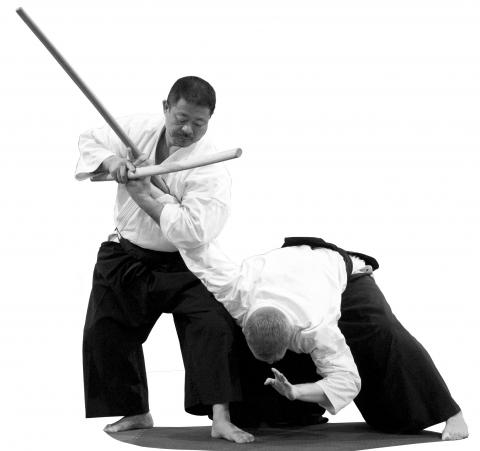 Where

The seminar will take place at INSEP, at the heart of the Bois de Vincennes, in Paris, the national sport training centre for most of the greatest French athletes (Teddy Riner, Tony Parker, etc.). The place is pro, huge and beautiful.
When
From November Friday 10th till Sunday 12th.
Friday: check-in from 14:00. First keiko by 16:00
Saturday: morning and afternoon
Sunday: morning, end of last keiko by 12:00
Further details about the schedule to come.
How much
Two packages:
The whole seminar: 140 euros,
The whole seminar + lodging + 2 meals: 285 euros.
The two meals in the second package are Friday's evening and Saturday's lunch.
Bedsheets and towels are provided.
People who do not choose the package with lodging can book for Saturday's lunch (13 euros). Beware, there is no restaurant in the vicinity, only the forest.
2 special keikos (1st kyu and above only): 60 euros.
Saturday night meal (and party): 30 euros.

Booking
Booking is mandatory. Please, use this form.
Payment must be done by bank transfer only. Please add your name in the comment section.
IBAN: FR76 1027 8060 7600 0204 1460 165.
People training in the seminar must be insured for Aikido training and bring their own weapons (jo, ken, tanto).
For any question, please contact saitoseminar2017@aikido-paris.org.
Coming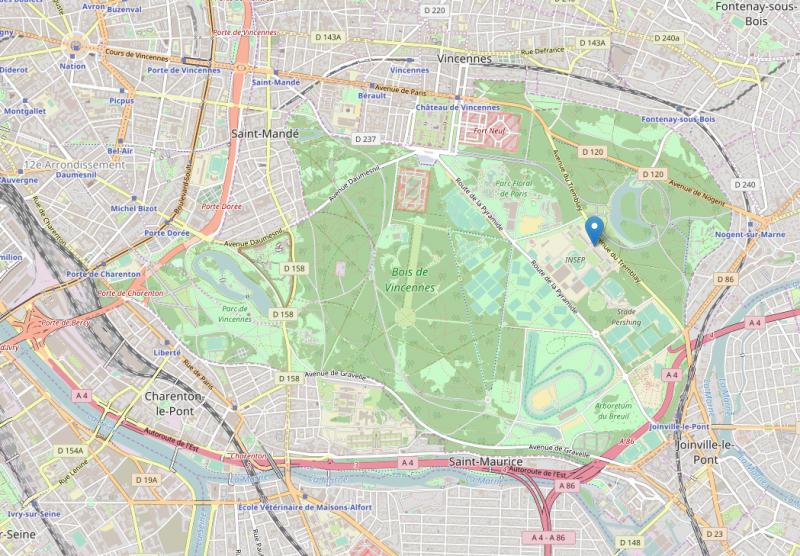 INSEP adress is : 11 avenue du Tremblay, 75012, Paris.
Several ways are possible:
By metro 1 (last stop "Chateau de Vincennes") or RER A (stop "Joinville"), then bus 112 (stop "INSEP")
By car: A4 (porte de Bercy, "Joinville" exit) or by Périphérique (ring around Paris) (exit "Porte de Vincennes" or "Porte Dorée").